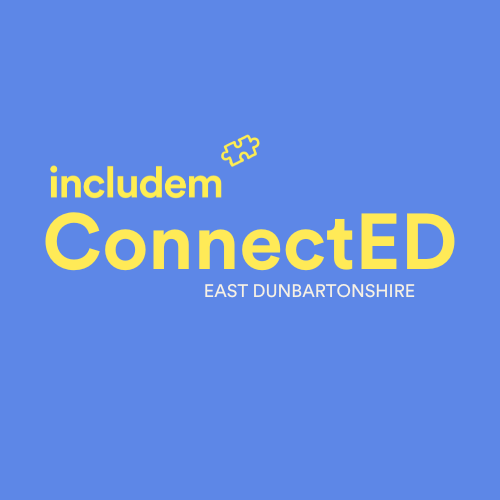 We are excited to announce the launch of ConnectED in East Dunbartonshire. This new two-year project aims to support young people throughout the area to achieve positive outcomes.
ConnectED will see includem team members hit the streets of East Dunbartonshire to engage directly with young people in their communities and in identified hotspots, to help improve their skills and confidence and for those who are at risk of engaging in anti-social behaviour. The project will work with other organisations and partners within the area.
The project is funded through the UK Government Shared Prosperity Fund via the Glasgow City Region and East Dunbartonshire Council and is completely voluntary for young people to engage with. A Project Steering Group, including East Dunbartonshire Council Youth Services, Police Scotland and Community Safety has been established to help oversee and support the project.