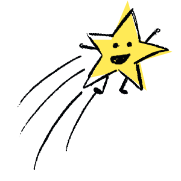 Our staff are the backbone of includem. We simply wouldn't be able to do what we do without them.
We are proud to have such a dedicated, enthusiastic and friendly team of people working here, who are also highly skilled and qualified. Working at includem means you will be part of a dynamic and innovative organisation, where no two days are the same. It will be exciting and challenging, and you will be supported every step of the way to be the best that you can be.
To apply for any of the below roles, please send your CV to recruitment@includem.co.uk before the given deadline.
Benefits of working for includem
Generous annual leave entitlement – 28 days plus 9 public holidays increasing to 31 days after 5 years' service
Free vehicle breakdown cover for all service delivery roles
Enhanced employer pension contributions
Life Insurance up to 4 x your salary for permanent employees
Agile working
Free employee assistance programme – Confidential counselling service from an external provider
The opportunity to become a member of the SCVO Credit Union
Discounted gym memberships
Access to discounts for charity employees
Learning & Development
At includem, we are fully committed to the growth and development of all our staff and offer a comprehensive range of learning and development opportunities, including:
A robust induction and core training programme to ensure our staff have the right skills and knowledge to carry out their role
A blended approach to learning and development, including internal and external training courses and workshops, e-learning, shadowing, practice discussions and self-directed learning
A commitment to 5 full days (or equivalent) dedicated to training or learning activities every year
Opportunities to attend external seminars and events
Time to discuss and plan personal and professional development goals with your line manager as part of regular supervisions and annual Performance Management and Development Review
Support to fund and access essential qualifications required for SSSC registration and opportunities to complete continuous professional learning (CPL) hours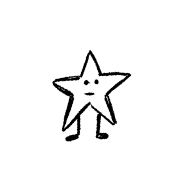 What people say
"We felt so comfortable as the staff were all so approachable."
"I started working at includem 13 years ago and quickly was into the lives of the children and young people we support and the privileged role we get to have in supporting them to make positive changes. I have had some of the happiest moments in my life with these children and  young people."
"…it is the only service where I feel workers treat you like a real person."
"The engagement ideas that includem are using sound so creative. I'm really impressed!"
"Includem have definitely employed the best people available and I could say hand on heart that my journey would never have been as good as it has been if it were not for the people I worked with along the way."
"The best part of my job? Getting to work closely with all the staff across the organisation. We have some amazing people who do fantastic work."
"One of the most satisfying things about this job is seeing the impact we can have, even in small ways. What might seem like tiny achievements to others are huge for these children and young people. It's inspiring."
"I'm so proud to be supporting children and young people through includem and helping their voices be heard."
"They treat you like a person; not a problem."
"When includem say they'll do something, they'll do it."